Nowadays, organizing an event can be a complex and exhausting task. There are many aspects to consider, from managing attendees, to scheduling activities, to creating networking opportunities and obtaining metrics to measure the success of the event. Fortunately, there are tools that can help us simplify and optimize this process. In this article, we'll talk about Meetmaps Event Management Software, answering the most frequently asked questions about how it works.
What is Meetmaps Event Management Software?
Meetmaps Event Management Software allows for the comprehensive management of all types of events, from planning to execution. It is a very complete technological tool that unifies the coordination of all stages of the event on a single platform.
From managing guests and attendees, to scheduling activities and creating networking opportunities, Meetmaps offers solutions for everything, with the suite of 4 products, Meetmaps Access, Meetmaps Event App, Meetmaps Virtual Venue and Meetmaps Meetings.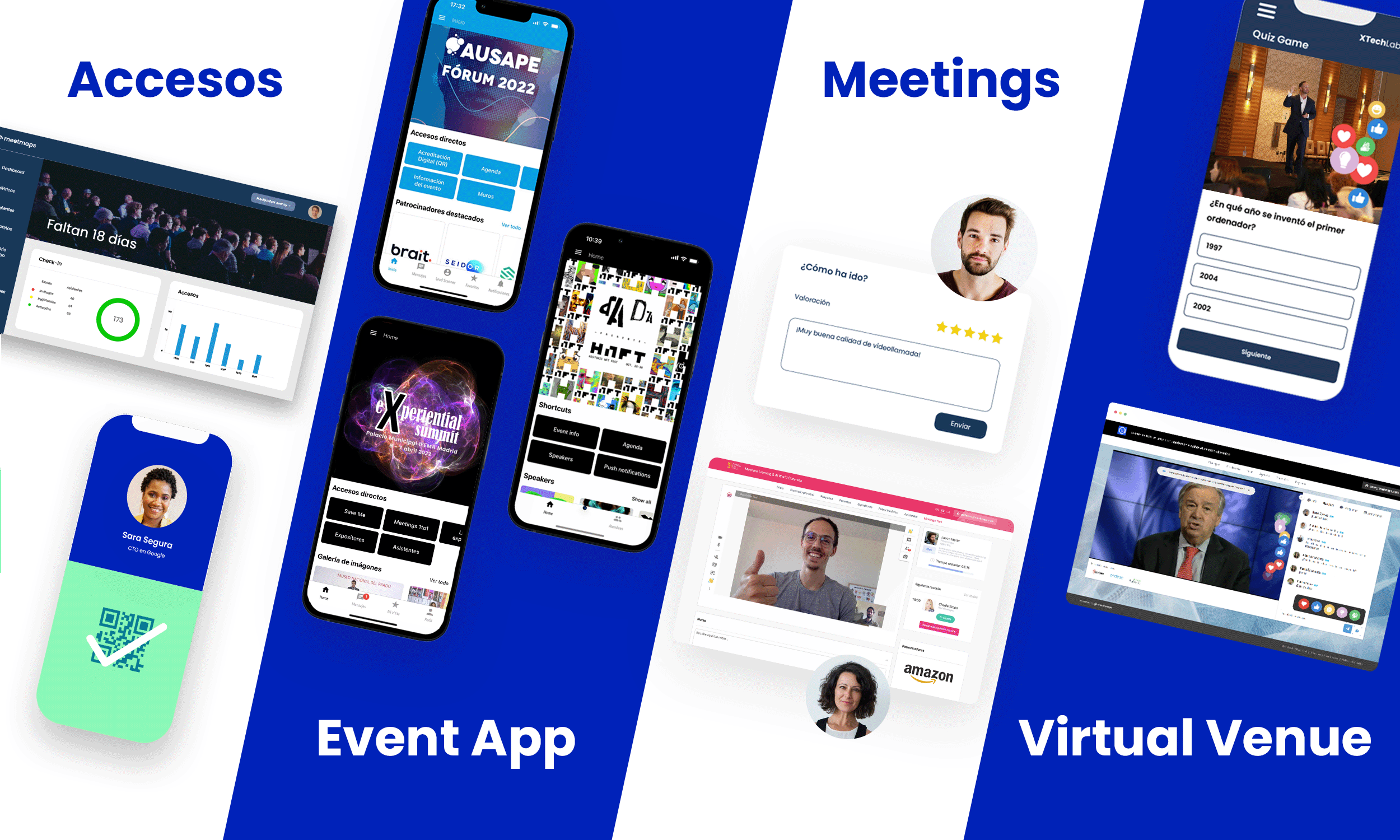 How can Meetmaps Event Management Software help save time in event planning?
The Meetmaps platform can save time in event planning in several ways. First, it allows for the automation of repetitive tasks, such as sending emails or uploading attendee lists. In addition, using event software can simplify and streamline event management operations by centralizing all the processes involved in an event with all-in-one software.
On the other hand, the use of technology for events guarantees a good experience for attendees as it encourages interaction and engagement with the audience.
What features does Meetmaps Event Management Software include?
Meetmaps EMS includes a wide variety of features for comprehensive event management. Some of the most important features include:
Meetmaps Access solution, streamlines the process of access to your event thanks to the digitization of these, with the use of the check-in app and auto-printing totems of accreditations, you can self-manage tickets to your event easily.
On the other hand, Meetmaps Event App, improves interaction with attendees by providing access to relevant information about the event and increases attendee engagement.
Meetmaps Virtual Venue digital tool, generates remote connections with attendees, provides the most relevant information and brings your event closer to all interested people, wherever they are.
Finally, Meetmaps Meetings creates quality networking, encourages interaction, generates networking and ensures the ideal connections for your event attendees.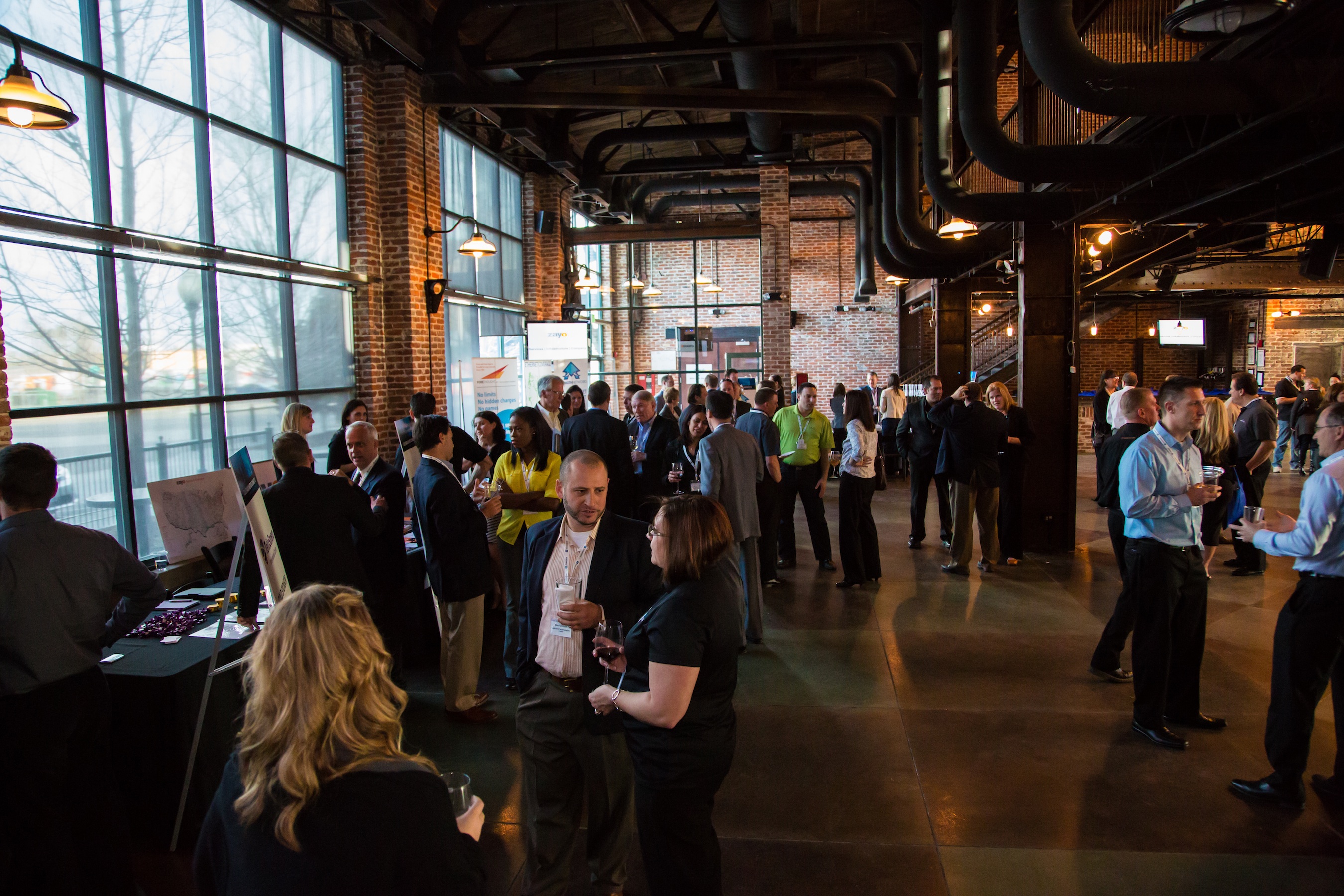 What are the benefits of using Meetmaps?
The benefits of Meetmaps Event Management Software are many and varied. Some of the most prominent are:
Time and resource savings, Meetmaps enables automation of repetitive tasks and optimization of resource management, saving time and money in event planning.

Improved attendee experience, Meetmaps offers tools to personalize the attendee experience, facilitate networking and interaction between attendees. This improves attendee satisfaction and perception of the event.

Measuring event success, Meetmaps offers a wealth of metrics and analytics to measure event success, as well as attendee satisfaction. This allows you to identify areas for improvement and optimize the planning of future events.

Contribution to sustainability in the organization of events. Technology contributes to the reduction of paper use, reduction of gas emissions and the implementation of practices that promote environmental conservation.

Management on the same platform, the all-in-one concept, all event planning and organization management is done from the same software
How can I customize my event with Meetmaps?
Meetmaps Event Management Software offers many customization options to tailor each event to the organizers' needs.
For example, content that can be customized in a Meetmaps Event would be event branding, creation of personalized agendas for each attendee, social media integration, custom profiles, virtual exhibitors design and many more customizations.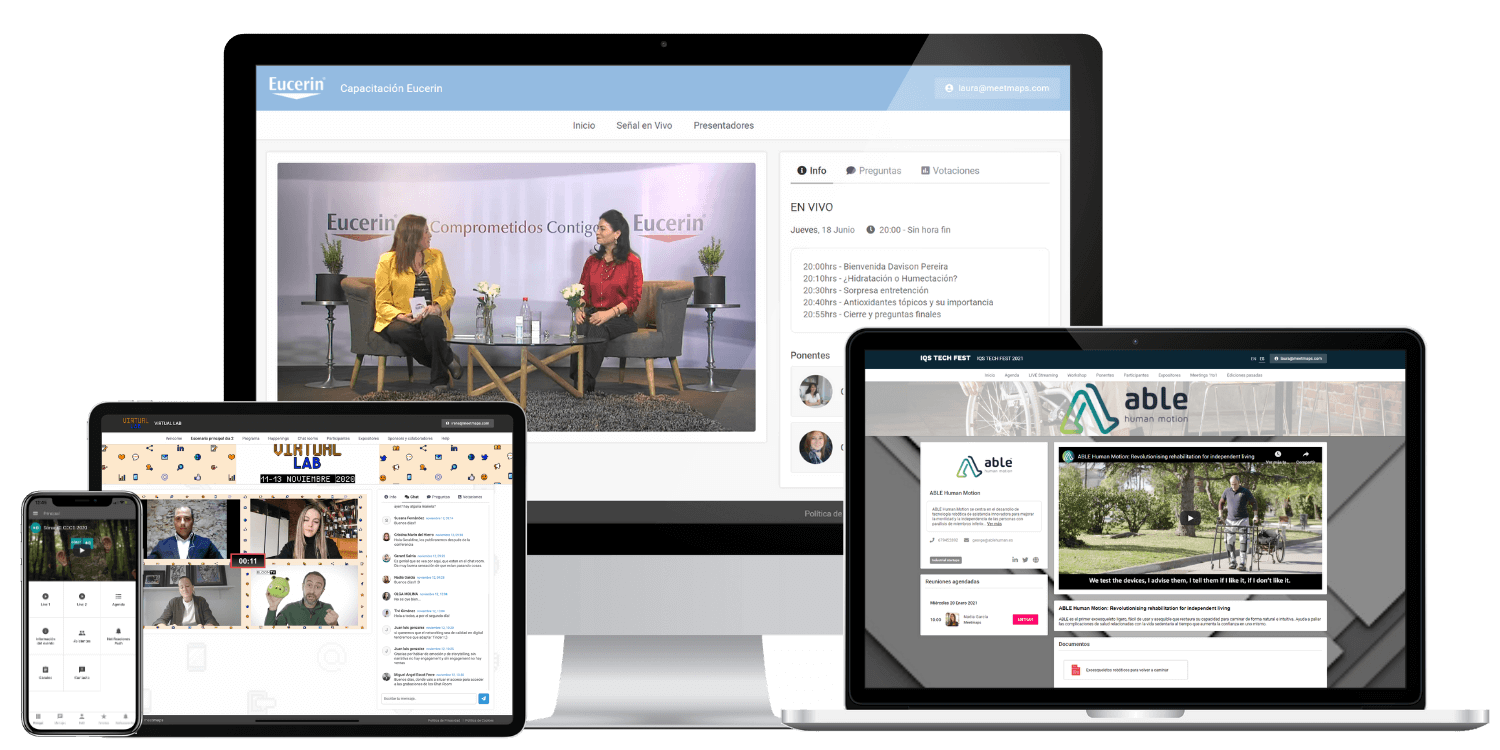 What kind of support and technical assitance does Meetmaps offer?
The Meetmaps all-in-one platform offers support and technical assistance from a team of event and technology experts. In addition, there is an extensive online knowledge base and video tutorials to help users get the most out of the platform.
Your complete and efficient tool for comprehensive event management. It offers a high quality of functionalities to simplify and optimize the planning process, from managing guests and attendees to measuring the success of the event.
In addition, it allows customization of the attendee experience and integration with other event management tools. In short, Meetmaps is a solution for any event organizer looking to save time and resources, improve the attendee experience and measure event success.
Related blogs: