Webinars or web seminars (free or paid) are a perfect format to offer educational and informative content to our online audience on any topic. This resource has become one of the most used and profitable for the digital strategy of many companies and professionals.
This format is increasingly finding more followers to present and communicate any information to a wide audience thanks to the online format. To carry them out, it is important to take into account a complete platform that allows, in addition to viewing the streaming, to complete the user experience with live interaction functionalities.
What is a webinar?
A formal definition would be that of a live and online video conference, to which hundreds or thousands of people can connect at the same time. Webinar organizers use live streaming for attendees to view all content in presentation, video, or other formats.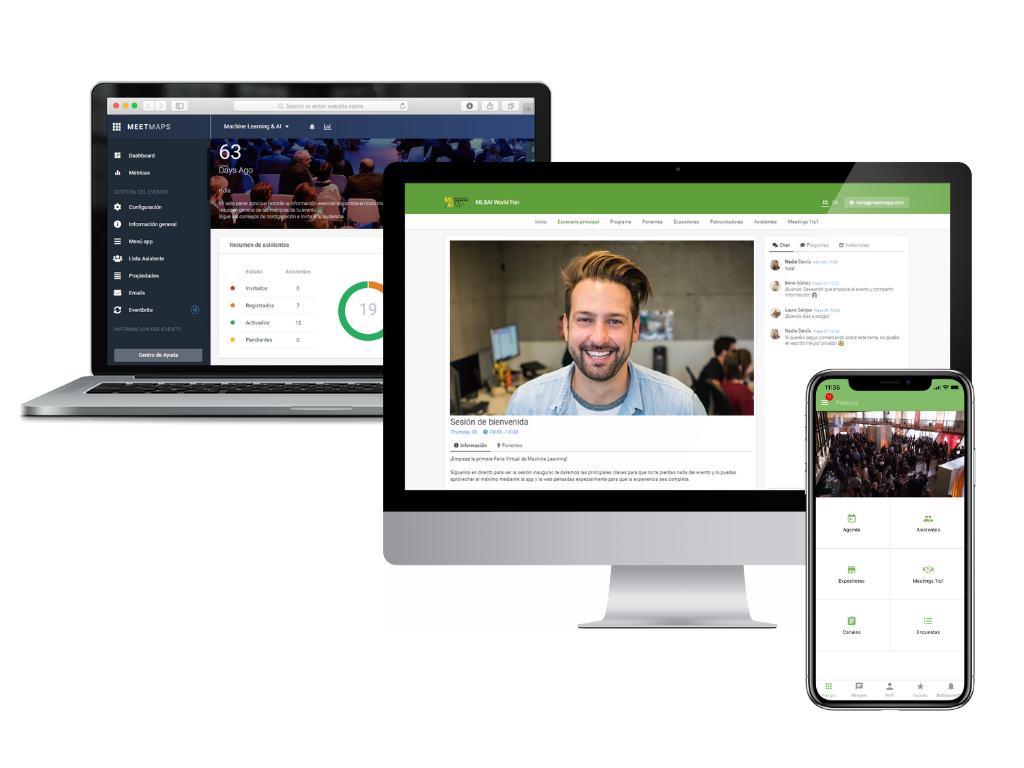 A good way to generate interest in the webinar is to prepare a script of interesting content and explain it before the start date of the webinar itself. In this way, interested people can sign up and start interacting with other attendees and generate a virtual community.
In order for the experience of all participants to be as complete as possible, event organizers must have event software, as it will allow them to add many more options to the event in every way.
How to do a webinar?
Conducting a webinar is not a complicated task. There are many facilities, even for those companies that organize an event for the first time or that have never used the webinar format.
Technical requirements
In addition to having the presentation and the script well prepared, some tool for broadcasting the webinar is essential.
Something highly recommended is to use a microphone to achieve good audio quality. A tie can be as useful as a professional condenser. The goal is to sound good and to prevent poor audio quality from distracting listeners.
On the other hand, we recommend using a webcam to record yourself in the first person. Why? Because it gives a closer touch to the webinar. It stops being a simple online chat and allows you to create a bond with the attendees.
Content of a webinar
The ideal webinar does not exist, but there are certain tips that will help you better achieve your goals.
You should

schedule the webinar

broadcast well in advance so that you have time to promote it and get people to sign up. Depending on the geolocation of the public, you should schedule it at an appropriate time, in which the majority is more likely to attend. If the event is face-to-face and in Spain, perhaps late in the afternoon could be a good time for the broadcast.

After a presentation and allowing time for them to connect to the room, you can combine the presentation with some video. By complementing the talk with visual aids you will be able to capture more attention.

Define the main topic well and the secondary points, which help to delve a little deeper into the information.

Use the

chat

for users to

ask questions live

. If you solve their doubts, you will be giving a good image and you will get a greater number of registrations.

An action that has a high impact on attendance is to prepare a special promotion exclusively for webinar attendees. With Meetmaps you can prepare a landing page to expose all the information about the webinar and also add a simple and fast registration.
How to promote a webinar
The best way to get participants in a webinar is to have a web page or landing page prepared, which you can have very easily. It is essential that interested people sign up by leaving their contact information, especially the email. In this way you can notify them by email just before starting, as a reminder. This action will greatly increase the percentage of subscribers who attend the webinar.
With a landing page ready to get interested, the next step is to promote it on communication channels and social networks. You can use all of them, but we recommend the ones where your target audience is.
Social media
The publication of the webinar (and its corresponding web page) on social networks is essential. For those who prefer to focus on one, both Facebook and Twitter or LinkedIn are suitable for carrying out advertising campaigns.
There are different types of campaigns. You can pay per click on the ad, per CPM or per leads (registrations). oh! And if you use a promotional video, you will surely get better results than if you only use text and images.
Also encourage speakers to share the link to the webinar landing page with their followers. It will not cost them anything and it will also be good for their personal brand.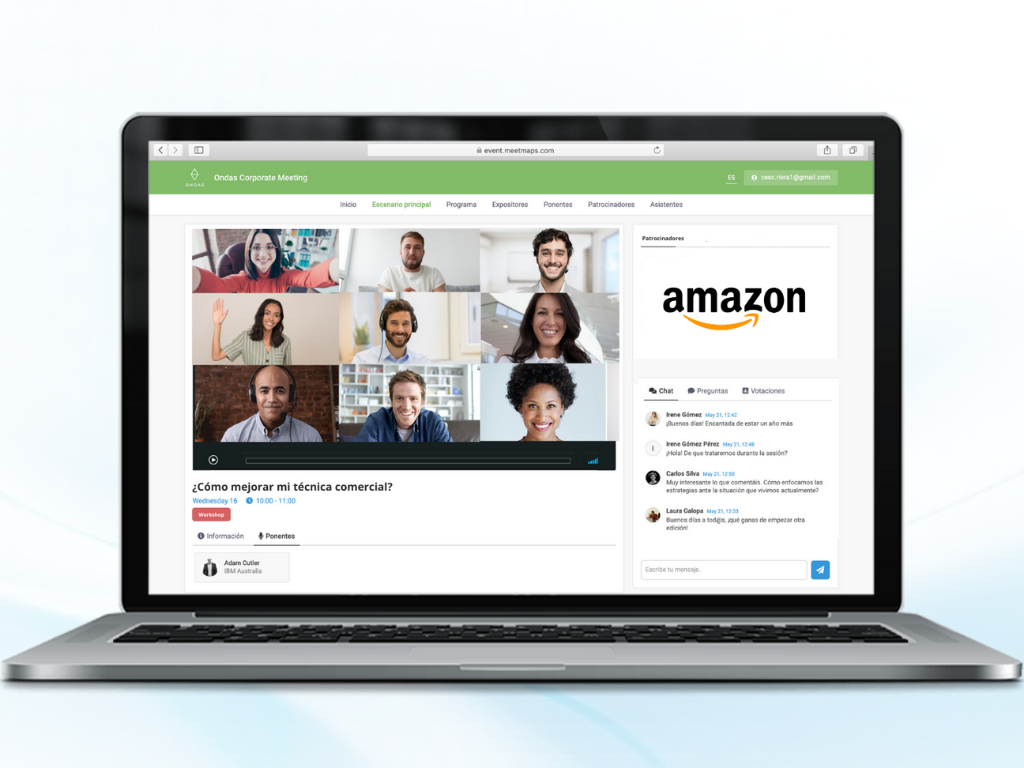 Influencers
We already commented in another post about the advantages of influencer marketing and we also recommend it to promote the webinar. In fact, it is possible to have a greater impact because the followers of the influencers will not be seeing a direct promotion of the paid event, but will only see a recommendation to sign up for a webinar that will be free (in most cases).
Email marketing
If you have an email database, make use of it. Send email campaigns informing about the next webinar and the reasons for signing up.
Even if you don't have a very large email list, you can use it to create lookalike audiences in advertising campaigns. This option is allowed by both Facebook and Google Ads and is very powerful when it comes to finding people with similar interests to those in your database.
Now that you know how to conduct a webinar, apply all your knowledge with a complete platform like Meetmaps that will make your life easier so that the attendee experience is as positive as possible. Request a demo for more information.
[/et_pb_text][/et_pb_column][/et_pb_row][/et_pb_section]