"20,000€!? Are we crazy? What kind of human being is this?"
Even in the age of Google, where questions such as "What is the answer to the universe?" or "What should I eat for dinner?" have solutions, the answer to How much do speakers charge? remains a closely guarded secret.
Building technology for the event industry has given us a lot of exposure in terms of organizing, budgeting and executing events. At Meetmaps, we see firsthand all stages of the event planning process in various industries and are still surprised when the process for pricing, negotiating and booking speakers varies so wildly. So today, we thought we'd shed some light on the typical rates you may encounter while searching for a speaker and how to negotiate the best price for your event.
.
What are the variables when hiring a speaker?
One of the reasons why there is this mystery surrounding speakers is because most of the "TOP speakers" work with agents or "speaker bureaus", which are agencies that specialize in matching your request with a speaker who is difficult to contact directly.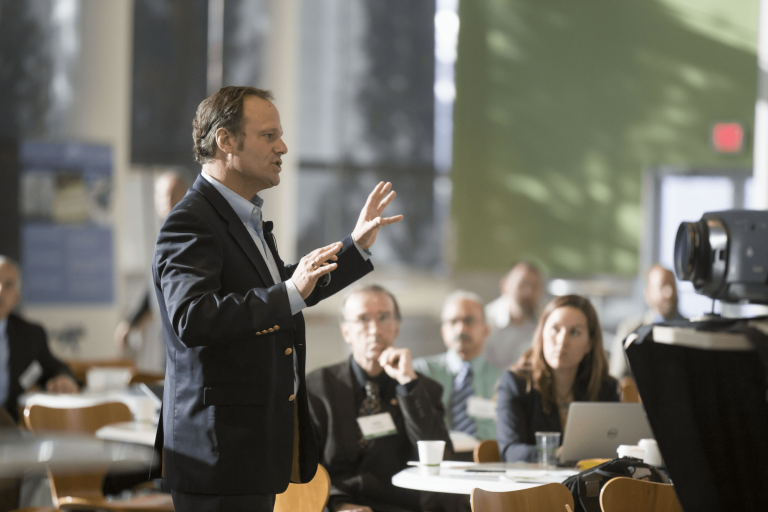 The challenge when working with these speaker agencies is that, from the moment you contact them for a proposal, you become a potential client and start your journey towards finding the best speaker for your next or future event, congress or conference. While speaker agencies can be helpful in contacting sought-after personalities, remember that their motivation is to achieve as many sales as possible.
Another reason that brings us to the curious mystery of speaker pricing is how the rates they propose vary drastically based on geography, experience and their "celebrity" status.
.
Geography
No matter who you hire for the opening of your event, if they need to travel they will condition the final price. Some speakers set their rate based on how far away they are from the event itself, whether or not they have to travel by plane, or spend the night in a hotel. Keep this variable in mind when you set your budget and start your search – you should plan to cover their travel, expenses and accommodation in full.
Experience
When it comes to fees, the industry and experience level of the speaker will drastically affect the final price. Emerging professionals or highly experienced speakers trying to position themselves as experts in a new field will speak for less money, while well-established industry experts will cost more money.
In addition, the preparation for the event that the speaker has to do, whether it is a script, timeline, rundown, etc., will also affect the initial budget. If you want them to give a well-exposed speech that they have already used on previous occasions to other audiences, the fee will be lower than if, on the other hand, they need to significantly alter their content or create a presentation from scratch.
Status
Prominent personalities, influencers and celebrities are typically at the top of the speaker budget pyramid. This is a simple case of supply and demand, as their status opens the door to many more offers than other lesser-known speakers.
.
Price breakdown for hiring a speaker
Free: There are 3 types of "free" speakers: the no-experience speaker looking to get started, the promotional speaker looking to sell something using your audience (e.g., books, consulting services, or some other promotional reason), or the charitable speaker who offers their time and expertise altruistically.
Transportation only: The "transportation only" speaker is similar to the above, but does not want to lose money on the deal.
Between €500 and €5,000: This is the first level of speakers you should budget for private events. Quite a few good speakers will accept this rate as it will help them in terms of their own career and also represents significant compensation for a large majority of available speakers.
Between €5,000 and €10,000: This is what you should expect to pay a professional and experienced speaker who has presented in the past and has good reviews to sell themselves well.
Between €10,000 and €20,000: We are now starting to move into the realm of more well-known and experienced speakers with large audiences that you find at large conferences. Most CEOs, well-regarded researchers, and new emerging authors would be in this range.
Between €25,000 and €100,000: These figures are reserved for high-status speakers, and is about what you can expect to pay for well-known names, world leaders, and New York Times best-selling authors.
Over €100,000: La crème de la crème. A rank typically reserved for former presidents, with this kind of money, even Richard Branson will pick up the phone.
.
How to negotiate speaker fees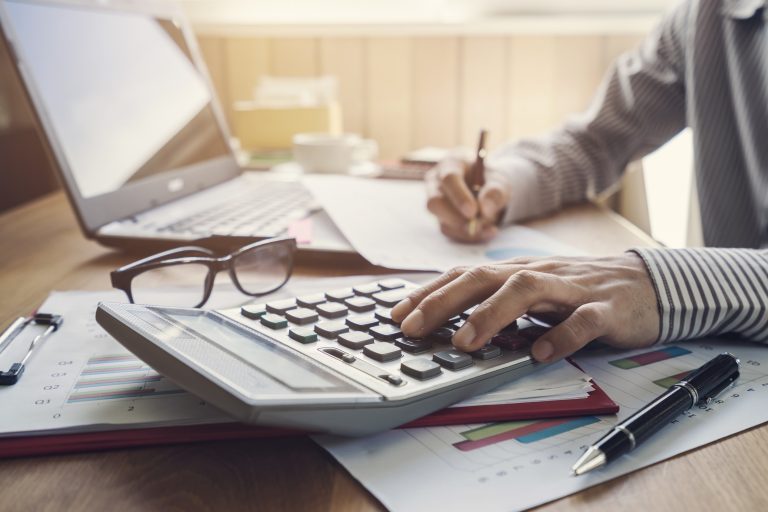 The most important thing to remember is that only a selection of speakers have their rates set.
Remember, each speaker has at least one other professional career (usually several) so you can use their "ulterior motives" as a bargaining chip to reduce the monetary cost. Here are some tips for negotiating the speaker's final price:
.
Make sure it's the right speaker
Before jumping into the negotiation, make sure you have time to talk to the speaker and that you are clear that this is the right speaker for your audience. Remember, just because the speaker's name is loaded with celebrity, doesn't mean their content, delivery, persona or style will fit the needs of your event. Focus on thinking about what the expectations are in terms of content before you start negotiating rates.
Contact them early
The earlier you talk to them, the more time they will have to organize their calendar. The speaker search should be your number 1 priority, so you can give speakers flexibility when their schedule is still empty and they are more motivated to participate in events.
Offer them more than money
If your target speaker is an author, you may find a way to help them sell more books by including a book signing section at the end of their talk. If they are concerned about growing their personal brand, you can offer them post-production of a cool video of their speech and use it as a tool to attract organizers interested in finding speakers for their events.
Offer them several dates
Most speakers would lower their fee if they could give several talks at the same time. An alternative we propose is to offer them more face-to-face time with your audience during the same event, through negotiating workshop sessions or panel discussions, along with their clear keynote.
Involve your sponsors
Having the weight of a recognized brand of bodyguard always helps both in the negotiation process and in the speaker's perception of the value of the event. Who knows, maybe the sponsor decides to pay the amount necessary to find the perfect speaker. After all, it is in their best interest to make your event memorable.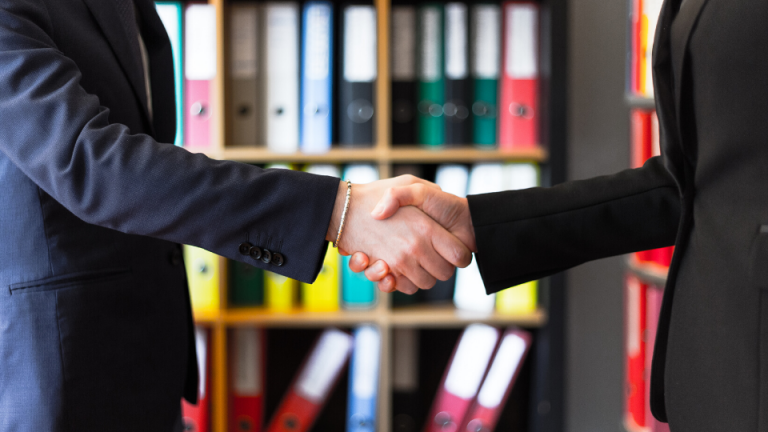 The good news is, the mystery surrounding speaker fees is just as confusing as it is for the speakers themselves!
Many times, the speaker has no idea about the demand of their own market and how much they should be charged. You can use this information when hiring your next speaker.
Hiring a speaker is an investment in your product (event) and your priority should be to create a win-win opportunity for everyone involved.
We've said enough for today, now it's your turn. Do you have any advice that can take us even further out of the loop? Don't be selfish, share it with us, thank you!
.
Articles you may be interested in: